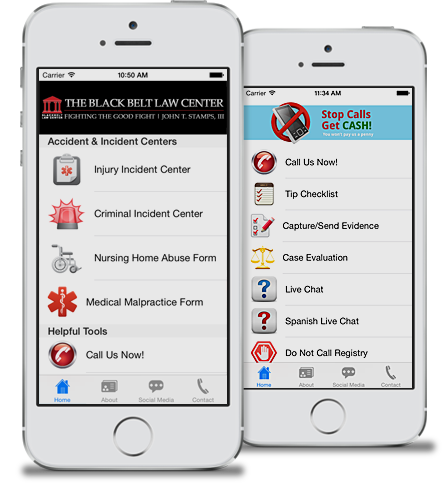 Position Yourself at the Top!
If you want to be rated highly you need to position yourself and your firm at the forefront of today's trends. Out are the television commercials and phone book listings, and in are the smart technology and community reaching campaigns.
Having your own app will immediately portray your firm as relevant. With all the hard work you put into your practice, you do not want your clients to think you are lacking behind! Make sure your firm is featured amongst the available downloadable apps.
Take Action
People nowadays do not have the luxury to spend time searching for a service. If you are not visible on the tiny screen they constantly stare at when they need an Attorney, your competition will immediately grab their attention and their money.
Call Us Today! 800-341-4643